Since 2012, The Poetry Salon has grown in size, service and reputation. From assisting more than 100 writers in refining their work and getting it published, to inspiring new artists to find their voice. It is a thriving organization where writers can choose between our online class subscription services, in-depth craft classes, independent video instruction of How to Think Like a Poet, interviews with noted scribes in The Poetry Saloncast, or other creative outlets. Participants showcase their work monthly at cumulative class readings which are open to the public for open mic. Many members of The Poetry Salon have gone on to win awards, and even teach creative writing classes of their own.
The Poetry Salon is an online community where writers and poets get inspiration, education and ongoing support for doing their most authentic and creative work.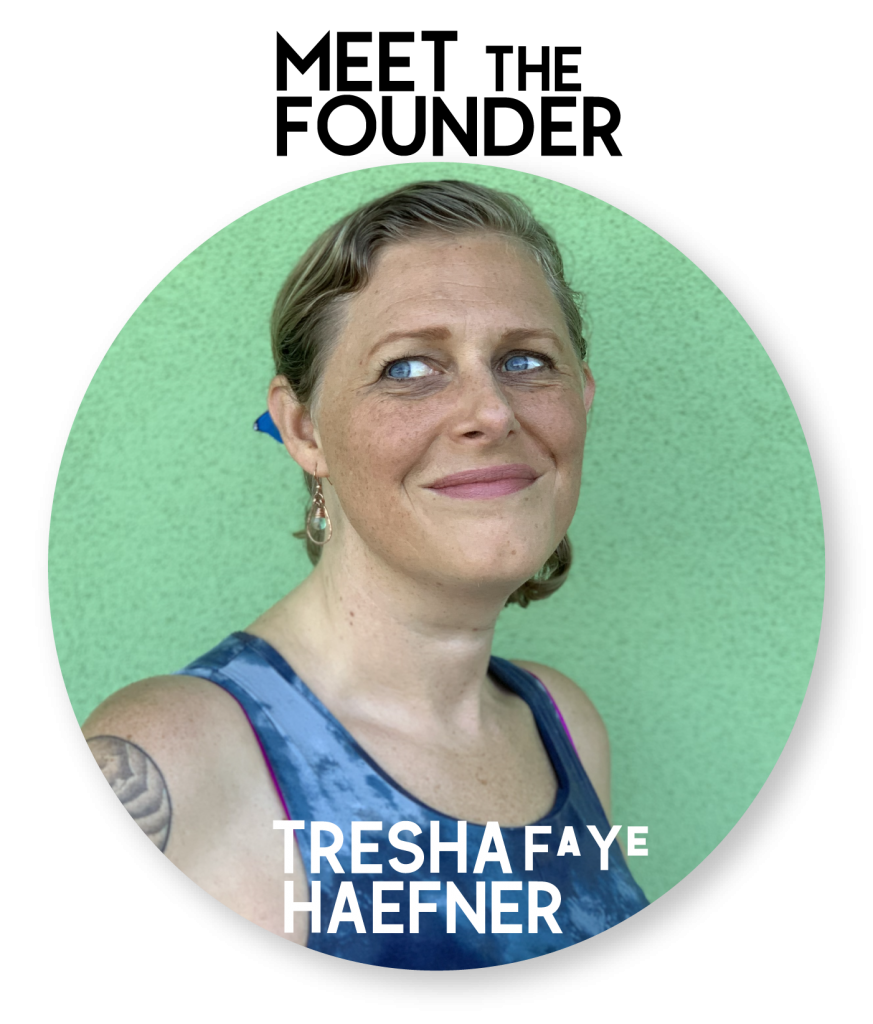 TRESHA FAYE HAEFNER is an award-winning author, creativity coach and speaker. One of the few people to hold a master's degree in humanistic psychology, with a specialization in creativity studies, Tresha uses research-based methods to help others develop their most authentic creative abilities, both for the sake of artistic expression, and personal well-being. She often tells her classes that she began writing only so she could have the credentials to teach workshops to other innovative writers and poets.
Tresha has been an active member and teacher at California Poets in the Schools, helped to curate the CPITS Anthology of Lesson Plans, Poetry Crossing, and has been a grant recipient through the Los Angeles Department of Cultural Affairs Artist-In-Residence program.
Tresha has studied with innovative poets such as Kim Addonizio, Sally Ashton, Ellen Bass, Gabrielle Calvacoressi, Brendan Constantine, Matthew Dickman, Jack Grapes, Suzanne Lummis, Eloise Klein Healy, Naomi Shihab-Nye, and founder of the Poetry Depths Mystery School, Kim Rosen. Her own work has been published in several journals, including BloodLotus, The Cincinnati Review Fourth River, Hunger Mountain, Pirene's Fountain, Poet Lore, Prairie Schooner, and Rattle. She is the recipient of the 2011 Robert and Adele Schiff Poetry Prize, the 2011 Alien Sloth Sex Award, a 2015 and 2020 Pushcart nomination, and a 2019 Best of the Net nomination. She's the author of two chapbooks, The Lone Breakable Night and Take This Longing from Finishing Line Press.
Currently Tresha lives in Costa Rica with her husband Allen Rubinstein, who writes about film and history for Cinema of the 70s magazine and more than a couple of very cute kittens.
Read some of Tresha's poetry at the menu item above.
Testimonials: 
"Tresha Haefner's Poetry Salon is the answer to this poet's prayers. Tresha's perceptive ear and generous heart have shown me new ways to create and express myself as a poet, not to mention the invaluable help she's given me in editing my work for publication."
 
-Alexis Rhone Fancher, (Editor of Cultural Weekly)
"Working at The Poetry Salon has really helped me step out of that fear-based mentality that kept me from being a serious writer."
– Julia Campbell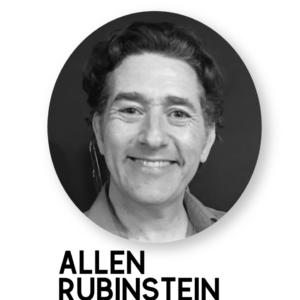 ALLEN RUBINSTEIN (Lead Administrator) Allen has a background in non-profit organizations and politics where he was on the phone a lot, and a film degree from Ithaca College which has served him professionally about as well as you'd expect. He also earned a Masters of Spiritual Psychology from University of Santa Monica in 2010, which, besides marrying award-winning poet Tresha Faye Haefner, is the best thing he's ever done.
Currently, Allen writes non-fiction, privately edits and proofreads prose and scripts, makes obsessive lists of pop culture he's seen, dances impressively and generally tries to make himself useful. He tends to all the technical/paperwork/finance/logistical/website/video production needs of The Poetry Salon, making sure "the talent" has the stage set for their brilliance to shine.
Someday Allen may have a book published. He's really one hell of a writer.
Testimonials:
I heartily recommend marrying Allen Rubinstein. SO darn cute.
– Tresha Haefner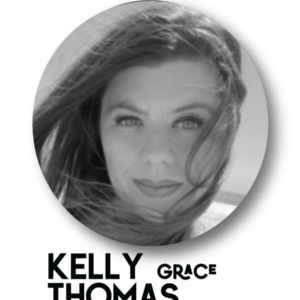 KELLY GRACE THOMAS  (Bay Area Instructor) is the winner of the 2017 Neil Postman Award for Metaphor from Rattle, a 2018 finalist for the Rita Dove Poetry Award and a multiple Pushcart Prize nominee.
Her first full-length collection, Boat Burned, was released by YesYes Books in January 2020. Kelly's poems have appeared or are forthcoming in: Best New Poets 2019, Los Angeles Review, Redivider, Nashville Review, Muzzle, DIAGRAM, and more. Kelly works to bring poetry to youth as the Director of Education and Pedagogy for Get Lit-Words Ignite. Kelly is a three-time poetry slam championship coach and the co-author of Words Ignite: Explore, Write and Perform, Classic and Spoken Word Poetry (Literary Riot), taught in the Los Angeles Unified School District.
Kelly has received fellowships from Tin House Winter Workshop, Martha's Vineyard Institute of Creative Writing and the Kenyon Review Young Writers Workshop. Kelly and her sister, Kat Thomas, won Best Feature Length Screenplay at the 2019 Portland Comedy Film Festival for their romantic comedy, Magic Little Pills. Kelly lives in the Bay Area with her husband, Omid, and is currently working on her debut novel, a YA thriller titled, Only 10,001.
Visit Kelly's website: www.kellygracethomas.com