Since 2012, The Poetry Salon has grown in size, service and reputation. From assisting more than 100 writers in refining their work and getting it published, to inspiring new artists to find their voice. It is a thriving organization where writers can choose between our online class subscription services, in-depth craft classes, independent video instruction of How to Think Like a Poet, interviews with noted scribes in The Poetry Saloncast, or other creative outlets. Participants showcase their work monthly at cumulative class readings which are open to the public for open mic. Many members of The Poetry Salon have gone on to win awards, and even teach creative writing classes of their own.
The Poetry Salon is an online community where writers and poets get inspiration, education and ongoing support for doing their most authentic and creative work.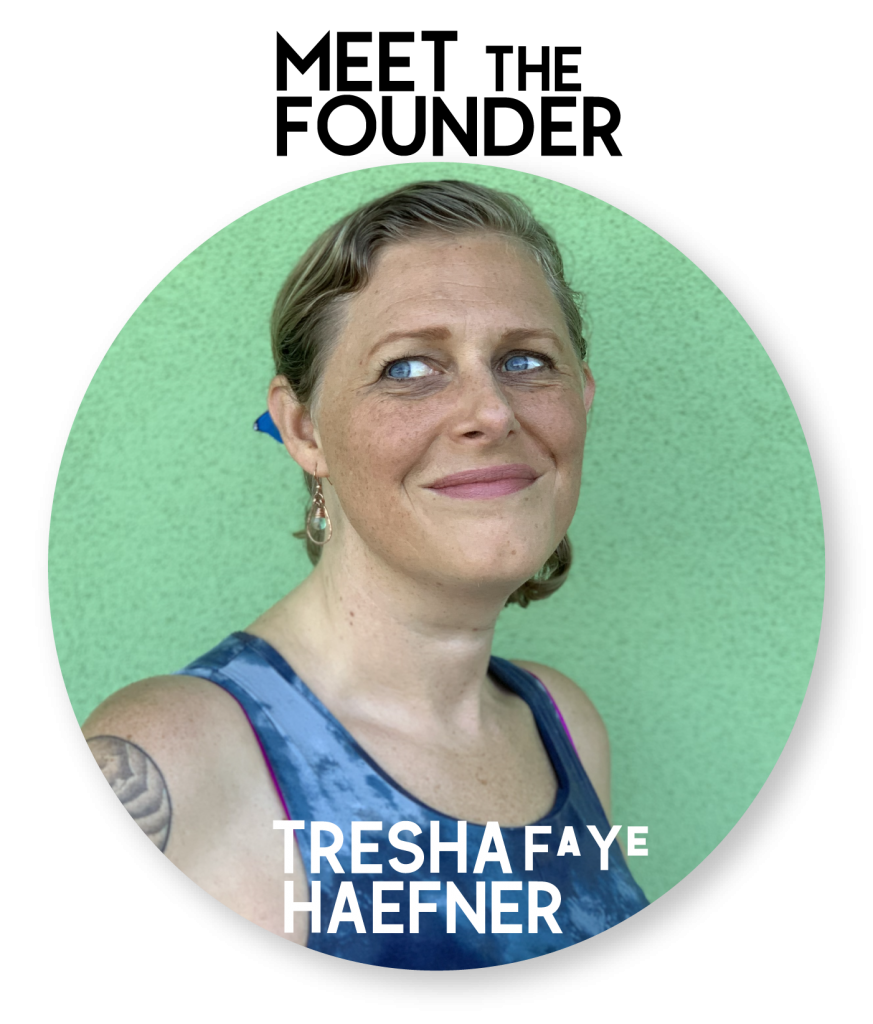 TRESHA FAYE HAEFNER is an award-winning author, creativity coach and speaker. One of the few people to hold a master's degree in humanistic psychology, with a specialization in creativity studies, Tresha uses research-based methods to help others develop their most authentic creative abilities, both for the sake of artistic expression, and personal well-being. She often tells her classes that she began writing only so she could have the credentials to teach workshops to other innovative writers and poets.
Tresha has been an active member and teacher at California Poets in the Schools, helped to curate the CPITS Anthology of Lesson Plans, Poetry Crossing, and has been a grant recipient through the Los Angeles Department of Cultural Affairs Artist-In-Residence program.
Tresha has studied with innovative poets such as Kim Addonizio, Sally Ashton, Ellen Bass, Gabrielle Calvacoressi, Brendan Constantine, Matthew Dickman, Jack Grapes, Suzanne Lummis, Eloise Klein Healy, Naomi Shihab-Nye, and founder of the Poetry Depths Mystery School, Kim Rosen. Her own work has been published in several journals, including BloodLotus, The Cincinnati Review Fourth River, Hunger Mountain, Pirene's Fountain, Poet Lore, Prairie Schooner, and Rattle. She is the recipient of the 2011 Robert and Adele Schiff Poetry Prize, the 2011 Alien Sloth Sex Award, a 2015 and 2020 Pushcart nomination, and a 2019 Best of the Net nomination. She's the author of two chapbooks, The Lone Breakable Night and Take This Longing from Finishing Line Press.
Currently Tresha lives in Costa Rica with her husband Allen Rubinstein, who writes about film and history for Cinema of the 70s magazine and more than a couple of very cute kittens.
Read some of Tresha's poetry at the menu item above.
Testimonials: 
"Tresha Haefner's Poetry Salon is the answer to this poet's prayers. Tresha's perceptive ear and generous heart have shown me new ways to create and express myself as a poet, not to mention the invaluable help she's given me in editing my work for publication."
 
-Alexis Rhone Fancher, (Editor of Cultural Weekly)
"Working at The Poetry Salon has really helped me step out of that fear-based mentality that kept me from being a serious writer."
– Julia Campbell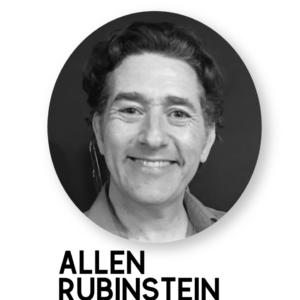 ALLEN RUBINSTEIN (Lead Administrator) Allen has a background in non-profit organizations and politics where he was on the phone a lot, and a film degree from Ithaca College which has served him professionally about as well as you'd expect. He also earned a Masters of Spiritual Psychology from University of Santa Monica in 2010, which, besides marrying award-winning poet Tresha Faye Haefner, is the best thing he's ever done.
Currently, Allen writes non-fiction, privately edits and proofreads prose and scripts, makes obsessive lists of pop culture he's seen, dances impressively and generally tries to make himself useful. He tends to all the technical/paperwork/finance/logistical/website/video production needs of The Poetry Salon, making sure "the talent" has the stage set for their brilliance to shine.
Someday Allen may have a book published. He's really one hell of a writer.
Testimonials:
I heartily recommend marrying Allen Rubinstein. SO darn cute.
– Tresha Haefner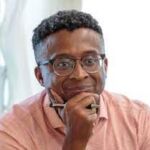 DOUGLAS MANUEL (Saloncast Co-Host) Douglas Manuel was born in Anderson, Indiana and now resides in Long Beach, California. He received a BA in Creative Writing from Arizona State University, an MFA in poetry from Butler University, and a PhD in English Literature and Creative Writing from the University of Southern California. His first collection of poems, Testify, won an IBPA Benjamin Franklin Award for poetry, and his poems and essays can be found in numerous literary journals, magazines, and websites, most recently Zyzzyva, Pleiades, and the New Orleans Review. He has traveled to Egypt and Eritrea with The University of Iowa's International Writing Program to teach poetry. A recipient of the Dana Gioia Poetry Award and a fellowship from the Borchard Foundation Center on Literary Arts, he is a Bayard Rustin Fellow at Whittier College and teaches at Spalding University's low-res MFA program.  
S
MEET OUR VOLUNTEER FACILITATORS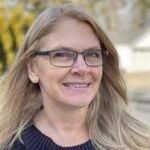 JESSICA PURDY
Jessica Purdy has lived in New England all her life. She holds an MFA in Creative Writing with a concentration in Poetry from Emerson College. Currently, she teaches Poetry Workshops and Creative Writing at Southern New Hampshire University. In 2015, she was a featured reader at the Abroad Writers' Conference in Dublin, Ireland. Her poems have been nominated for Best New Poets and Best of the Net. Her poems and reviews have appeared in many journals and anthologies, including The Plath Poetry Project, The Ekphrastic Review, SurVision, The Wild Word, isacoustic, Nixes Mate Review, Bluestem, The Telephone Game, The Tower Journal, and The Cafe Review, among others. Her chapbook, Learning the Names, was published in 2015 by Finishing Line Press. Her books STARLAND and Sleep in a Strange House were both released by Nixes Mate Books consecutively, in 2017 and 2018. She was the 2019 Esther Buffler Poet-in-Residence at Portsmouth High School in New Hampshire. She is poetry editor for the upcoming anthology, Ten Piscataqua Writers: https://www.tenpiscataqua.com/writers. Follow her on Twitter @JessicaPurdy123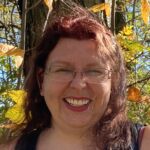 KIM MALINOWSKI
Kim Malinowski earned her B.A. from West Virginia University and her M.F.A. from American University. She studies with The Writers Studio. Her work is disparate—ranging from writing about war and atrocities to the fairy world and pagan studies. She writes because the alternative is unthinkable. Her chapbook Death: A Love Story was published by Flutter Press. Her work was featured in Faerie Magazine/Enchanted Living and appeared in War, Literature, and the Arts, Illumen, Calliope, Golden Walkman Magazine, Gramarye, Gone Lawn, Mythic Delirium, Mookychick, A.H.F. Magazine, and others. She is a proclaimed lover of words and is often spotted in Laurel, Maryland dallying in mushroom rings.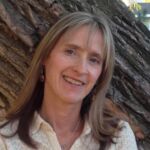 KIKA DORSEY
Kika Dorsey is a poet and fiction writer in Boulder, Colorado, and lives with her two children, husband, and pets. Her books include the chapbook Beside Herself (Flutter Press, 2010) and three full-length collections: Rust, Coming Up for Air (Word Tech Editions, 2016, 2018), and Occupied: Vienna is a Broken Man and Daughter of Hunger (Pinyon Publishing, 2020), which won the Colorado Authors' League Award for best poetry collection. She has been nominated for the Pushcart Prize five times. Currently, she is an instructor of English at Front Range Community College and works as a writing coach and ghostwriter. In her free time she swims miles in pools and runs and hikes in the open space of Colorado's mountains and plains.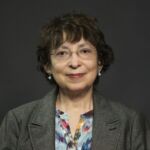 ROBBI NESTER
Robbi Nester holds an MA in English/Writing from Hollins University, an MFA in Creative Writing, Poetry from UC Irvine, and a PhD in Comparative Literature from UC Irvine. She has taught many courses in composition and literature and humanities at colleges and universities and has worked with students as young as 15 as a tutor. She is the author of 4 books of poetry and editor of 3 anthologies. Her website may be found at http://www.robbinester.net.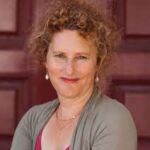 ALICIA ELKORT
Alicia Elkort is a poet, writer, and artist. She especially likes math, black tea, felines, and trees. She's been nominated thrice for the Pushcart, twice for Best of the Net and once for the Orisons Anthology. Her poems have been published in numerous journals and anthologies and her first book of poetry, A Map of Every Undoing from Stillhouse Press, will be published in the Fall of 2022 by Stillhouse Press. Alicia works as a Life Coach and you can find out more at Alicia Elkort Coaching.