Since 2012, The Poetry Salon has grown in size, service and reputation. From assisting more than 100 of Los Angeles' writers in refining their work and getting it published, to inspiring new artists to find their voice. It is a thriving organization where writers can choose between one-day writing workshops, online e-classes, in-depth craft classes, and creativity workshops for leaders and teams. Participants showcase their work four times a year at cumulative class readings, and many members of The Poetry Salon have gone on to win awards, and even teach creative writing classes of their very own.
The Poetry Salon is a Los Angeles-based community for writers and poets to access their creativity and grow.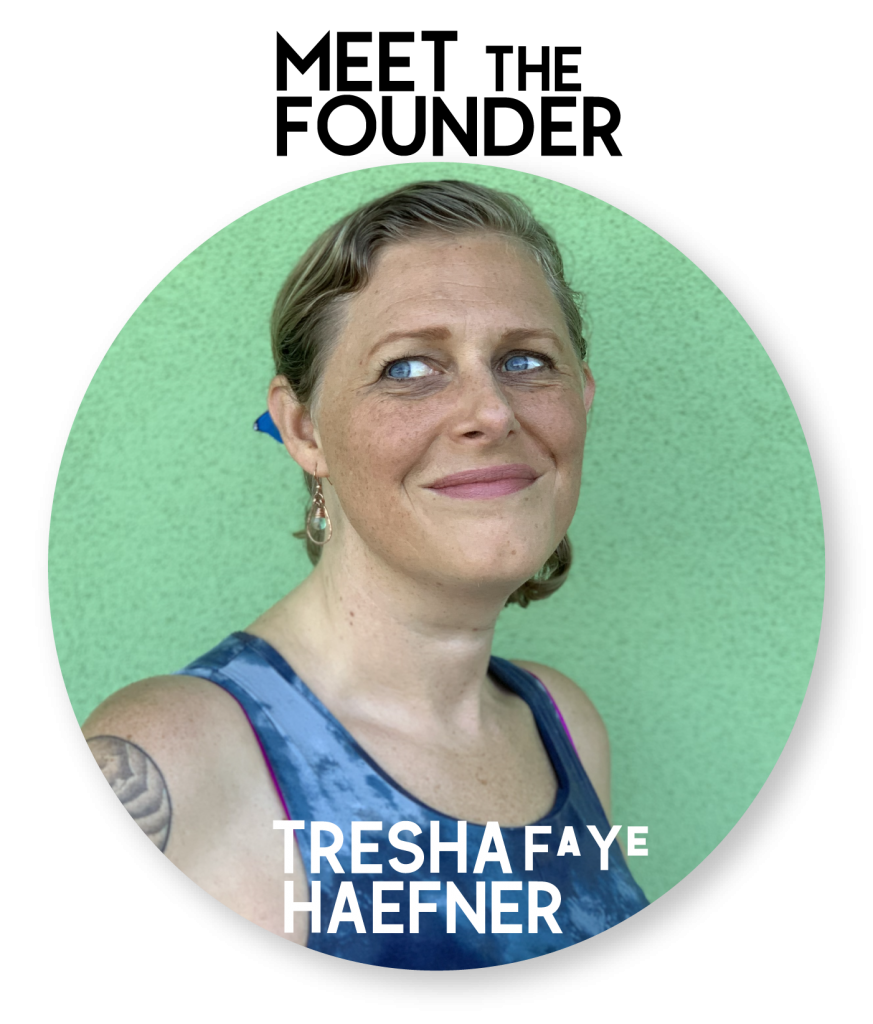 TRESHA FAYE HAEFNER is an award-winning author, creativity coach and speaker. One of the few people to hold a master's degree in humanistic psychology, with a specialization in creativity studies, Tresha uses research-based methods to help others develop their most authentic creative abilities, both for the sake of artistic expression, and personal well-being.
Tresha has been an active member and teacher at California Poets in the Schools, helped to curate the CPITS Anthology of Lesson Plans, Poetry Crossing, and has been a grant recipient through the Los Angeles Department of Cultural Affairs Artist-In-Residence program.
Tresha has studied with innovative poets such as Kim Addonizio, Sally Ashton, Ellen Bass, Gabrielle Calvacoressi, Brendan Constantine, Matthew Dickman, Jack Grapes, Suzanne Lummis, Eloise Klein Healy, Naomi Shihab-Nye, and founder of the Poetry Depths Mystery School, Kim Rosen. Currently Tresha lives in Los Angeles with her husband Allen Rubinstein and two very cute kittens.  She often tells her classes that she began writing only so she could have the credentials to teach workshops to other innovative writers and poets.
Read some of Tresha's work here: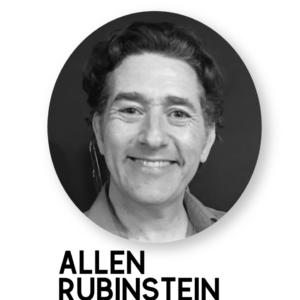 ALLEN RUBINSTEIN (Lead Administrator) Allen has a background in non-profit organizations and politics where he was on the phone a lot, and a film degree from Ithaca College which has served him professionally about as well as you'd expect. He also earned a Masters of Spiritual Psychology from University of Santa Monica in 2010, which, besides marrying award-winning poet Tresha Faye Haefner, is the best thing he's ever done.
Currently, Allen writes non-fiction, privately edits and proofreads prose and scripts, assembles furniture, makes obsessive lists of pop culture he's seen, dances impressively and generally tries to make himself useful. He tends to all the technical/paperwork/finance/logistical/website/video production needs of The Poetry Salon, making sure "the talent" has the stage set for their brilliance to shine.
Someday Allen may have a book published. He's really one hell of a writer.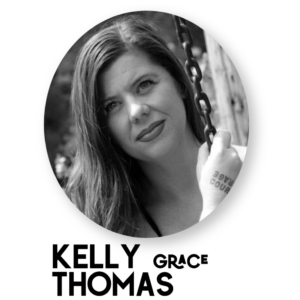 KELLY GRACE THOMAS  (Bay Area Instructor) is the winner of the 2017 Neil Postman Award for Metaphor from Rattle and a two-time Pushcart Prize nominee, and a Best of the Net nominee. BOAT/BURNED, her debut collection, is forthcoming from YesYes Books. Kelly's poems have appeared or are forthcoming: The Los Angeles Review,  Tinderbox, Nashville Review, The Boiler, Sixth Finch, Muzzle, Rattle, PANK, decomP, Spry and more. Kelly was also a 2016 Fellow for the Kenyon Review Young Writers Workshop.
Kelly also works to bring poetry to unserved youth as the Manager of Education and Pedagogy for Get Lit: Words Ignite.  She is the co-author of Words Ignite: How to Explore, Write, and Perform Classic and Spoken Word Poetry and helped develop Get Lit's UC approved year-long curriculum.
She presented Get Lit's pedagogy the AWP (2018) with Patricia Smith, Hieu Minh Nguyen, Mila Cuda and Raul Herrera.
Kelly is passionate about helping other writers develop their voice. She has worked for the past five years as a creative writing instructor and poetry coach. During this time Kelly and her team won three poetry championships, and were finalist each year. Kelly has also coached writers who have performed at Dodger Stadium and the Library of Congress. She has helped edit and refine writing and performances prepared for icons such as Gloria Steinem and Maria Shriver. Her students' work has also appeared on Button Poetry and in the Huffington Post.
She lives in the South Bay with her boyfriend where she is also working her debut novel Only 10,001.
Visit Kelly's website: www.kellygracethomas.com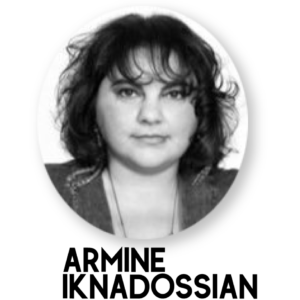 ARMINE IKNADOSSIAN (Los Angeles Instructor) fled Beirut, Lebanon for Pasadena, California with her family in 1978 to escape the civil war. She spent her childhood avoiding indoctrination from evangelical Christians and watching after her twin sisters, which is also the primary reason she has chosen to remain childless.
After earning her BA from UCLA, she worked as assistant editor to Born in Beirut, Lebanon, Arminé Iknadossian immigrated to the United States in 1978 to escape the civil war. She is the author of All That Wasted Fruit (Main Street Rag Press). She earned an MFA from Antioch University where she was awarded a fellowship from Summer Poetry in Idyllwild.
After teaching English for 20 years, Iknadossian wrote United States of Love & Other Poems (2015).
During her tenure as a teacher, The Los Angeles Writing Project awarded Iknadossian a fellowship for their summer residency. Iknadossian currently lives close to the sea with Henry the Cat. In 2018, she released a collection of poems titled All That Wasted Fruit.
Visit Armine's website: www.armineiknadossian.com
ARTHUR KAYZAKIAN (Los Angeles Instructor) is a poet, editor and teacher who lives in California. He was born in Tehran, Iran. His family sought political asylum in London when he was three years old to escape the Iranian Revolution.
He earned his MFA from San Diego State University. He is a contributing editor at Poetry International. His chapbook, My Burning City, was a finalist for the Locked Horn Press Chapbook Prize and Two Sylvias Press Chapbook Prize. He is a recipient of the Minas Savvas Fellowship, and his poems and translations have appeared in or are forthcoming from several publications including Taos Journal of International Poetry & Art, Poetry International, Chicago Review, Locked Horn Press and Prairie Schooner.