Tresha Faye Haefner Biography
Tresha Faye Haefner is an award-winning author, creativity coach and speaker. One of the few people to hold a Master's degree in humanistic psychology, with a specialization in creativity studies, Tresha uses research-based methods to help others develop their most authentic creative abilities, both for the sake of artistic expression, and personal well-being.
Tresha has been an active member and teacher at California Poets in the Schools, helped to curate the CPITS Anthology of Lesson Plans, Poetry Crossing, and has been a grant recipient through the Los Angeles Department of Cultural Affairs Artist-In-Residence program.
Tresha's work has been published in several journals, including BloodLotus, The Cincinnati Review, Fourth River, Hunger Mountain, Pirene's Fountain, Poet Lore, Prairie Schooner, and Rattle. She is the recipient of the 2011 Robert and Adele Schiff Poetry Prize, a 2015 Pushcart nominee, and author of two chapbooks, The Lone Breakable Night and Take This Longing from Finishing Line Press. She continues to read widely, attend regular readings and workshops, and learn from every poet she meets.
Tresha has studied with innovative poets such as Kim Addonizio, Sally Ashton, Ellen Bass, Gabrielle Calvacoressi, Brendan Constantine, Matthew Dickman, Jack Grapes, Suzanne Lummis, Eloise Klein Healy, Naomi Shihab-Nye, and founder of the Poetry Depths Mystery School, Kim Rosen.
Currently Tresha lives in Los Angeles with her husband Allen Rubinstein and two very cute kittens.  She often tells her classes that she began writing only so she could have the credentials to teach workshops to other innovative writers and poets.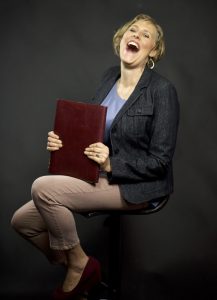 Read Some of Tresha's Poems Here (Click on poem title to view)
I Will Arise and Go to Los Angeles
2 Poems Published in Pirene's Fountain
An Interview with Tresha Faye Haefner in Blotterature